giving back
Community Partnerships
We believe in our communities.
Giving back to the community is an integral part of who we are as a company. We encourage each other to engage organizations and events that align with things we're passionate about.


our volunteer initiative
Hard Hats, Strong Hearts
The purpose of O‑A‑K's volunteer initiative is to:
Use our talents to make a positive impact in our community;
Connect with each other; and
Build meaningful relationships.
Each year we hold eight individual (one day) volunteer events, where we partner with community organizations.
diversity, equity & inclusion statement
we are shaping the future
We understand that diverse cultural backgrounds, life experiences, and viewpoints broaden our ability to solve problems and serve others. As an employee-owned corporation, we are on a journey to become a more diverse workplace. That commitment can be measured by the inclusivity of our hiring practices, the investment of our time and resources in employee education, and our leadership in the community. We don't just want to be part of the diversity conversation; we want to help shape it.
in the community
Partners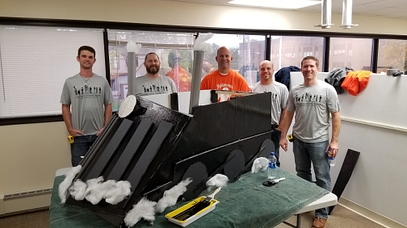 Mary Free Bed
Building Halloween wheelchair costumes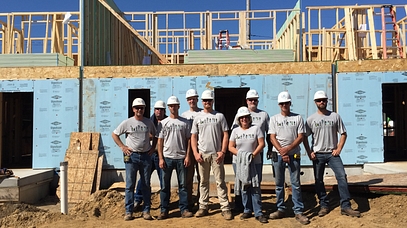 Habitat for Humanity
Home renovation projects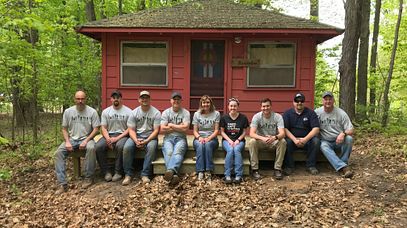 Camp Echo
Camp facility improvement projects
As a company, we decided we'd like to give back to the community around us… O‑A‑K is probably the best company that I've ever worked for. It's really the support, the teamwork, just that culture – that make it great.
time, talents, financial resources
We Support:
Associated Builders & Contractors, Western MI
The Boys & Girls Club of Lee County
Cancer Alliance of Naples
Charlotte Local Education Foundation (CLEF)

Community Cooperative Ministries, Inc. (CCMI)
Construction Financial Management Association
Florida 4-H
The Florida International Air Show
Frederik Meijer Gardens & Sculpture Park
Gateway Soccer Association
Gilda's Club of Grand Rapids

Guadalupe Center
Habitat for Humanity of Lee and Hendry Counties, Inc.
Habitat for Humanity Kent County
Habitat for Humanity Kalamazoo
Harry Chapin Food Bank
Hope Hospice
Junior Achievement of Southwest Florida
Lee County Port Authority Aviation Day
The March of Dimes
Mary Free Bed Rehabilitation Center
The Right Place Inc.
United Way of Lee, Hendry, Glades, and Okeechobee Counties
Urban Land Institute (ULI) -Southwest Florida
Van Andel Institute
Van Singel Fine Arts
Walker National Night Out
Wedgwood Christian Services
West Michigan Sports Commission
Women's Resource Center
Annual Christmas Adopt-a-Family gift wrapping
Red Nose Day
Matt Hulswit, Project Manager, leads a Hard Hat Tour for students
Donation towards the 4H livestock pens renovations at the SW Florida & Lee County Fair grounds
Associated Builders and Contractors 3-3 basketball fundraiser
O‑A‑K Florida delivering two semi trucks filled with donations to Panama City, FL for hurricane relief
Supporting Cape Coral High School's engineering club 'MASER' in their effort to build a solar-powered Go Cart
St. Francis Xavier Catholic School Hard Hat Tour led by Project Manager Alesha Watchowski