michigan
Pat (PJ)
Riordan
Senior Project Superintendent
Pat (PJ) Riordan brings high energy, an ownership mindset, and extensive occupied renovation experience to every project he leads. A licensed Master Electrician with over 30 years of commercial construction experience, PJ specializes in "thinking outside of the box" and truly has the client's best interest at heart. People love him because he's always coming up with ideas about how to get the best value.
Currently, PJ is overseeing a multi-phase, occupied transformation project at Kenowa Hills Middle School, in his own community. Fun fact: PJ and his wife have four boys.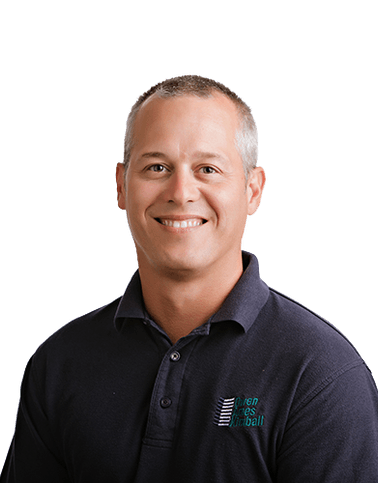 What have you learned while working at O‑A‑K?
Communication is the key to success.
What do you do in your free time?
Hang with the family, play golf and watch football.
What else should we know about you?
I like cooking.
I've worked with a lot of contractors over the years and thought I could do that job as a Superintendent. My wife asked me if you could go anywhere, where would you go? It was pretty easy to say Owen‑Ames‑Kimball.