all k12 education projects
K12 Education
Kent ISD
Kent Innovation High
location

Grand Rapids, MI
This major addition and renovation project adjacent to Kent ISD's Career Tech Center was was built to provide space for the new Kent Innovation High.
Phase one was completed in August 2011. Project scope included complete reconfiguration of classroom walls and visual transparency throughout the entire 16,700 sf space, new mechanical and electrical systems, new state-of-the art technology, new ceilings and new carpet. Phase two, completed in August 2013, included a 11,000 sf building addition.
Kent ISD partnered with the New Tech Network to create "Kent Innovation High," an innovative high school environment modeled after project-based learning and collaboration with both students and teachers. The intent is for the space to promote a work-like environment rather than the traditional lecture classroom model. This school demonstrates new educational and organizational principles developed by the New Tech Network, a non-profit organization based in California.
Working closely with the Owner's team, this project was focused around giving students shared accountability for learning and development as well as control of their environment and technology.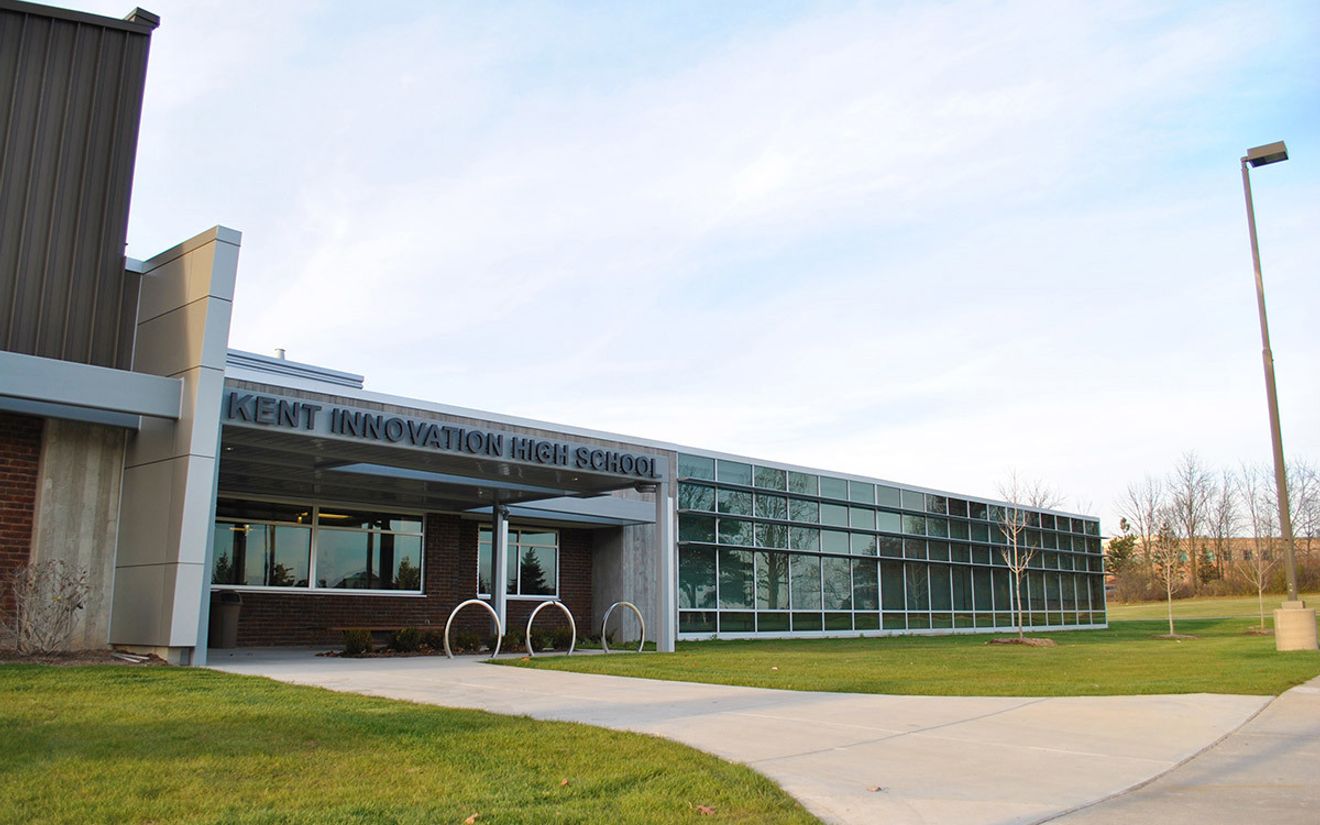 As has always been my experience with O-A-K, they brought us an exceptional team... We were interested in a firm that could exhibit an understanding of the unique education environment we were striving to provide for the community. We certainly found that with O-A-K.