michigan
Cade
Dammen
Director of Field Operations
Cade began his career interning at O‑A‑K for two consecutive summers. After he completed his construction management degree from Ferris State University, he was hired as a full-time Project Superintendent. Today, as the Director of Field Operations, Cade provides leadership to Project Superintendents and serves as a mentor to new employees. Cade is also member of O‑A‑K's Technology Committee and oversees field technology needs.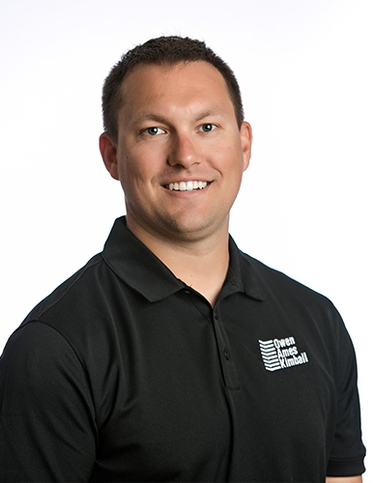 Why did you choose the construction industry?
I actually began to pursue a career in mechanical engineering. After working at a manufacturing company with my dad, I knew sitting in front of a computer all day was not for me. I remembered watching O‑A‑K remodel buildings throughout my school district when I was younger and I always enjoyed helping my dad build and remodel around our small hobby farm. I thought construction would be a fun industry to get into and also get me outside more. I applied to Ferris, and once I was there, I had a professor tell me how great O‑A‑K was. I called the office to see if they did internships; I got a call back from Frank Stanek, who said I could come in for an interview. The rest is history!
What have you learned while working at O‑A‑K?
I've learned that all of the bad reputation that the construction industry gets isn't true. Treating subcontractors and owners with respect, and like the professionals they are, built O‑A‑K's reputation. It means a lot to me to be part of a culture that promotes doing things the right way. The job can be stressful, but you can't put a value on calling your boss and hearing him say "just do what you know is right." It's no surprise that O‑A‑K has been around since 1891 with values like that.
O‑A‑K has a rich tradition of people that are knowledgeable, good at critical thinking, always treat people fair and do the right thing.