michigan
Jane
Leahy
Project Superintendent
Jane began her career at O‑A‑K after finishing her construction management degree from Ferris State University in 2019. Since joining O‑A‑K, Jane has been on multiple jobsites and has spent time in the office conducting various roles. She is also OSHA 30-hour certified.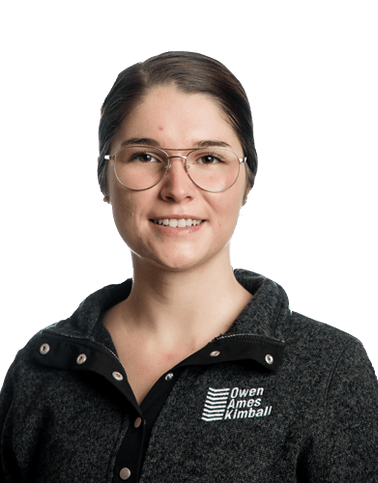 What have you learned while working at O‑A‑K?
While working at O‑A‑K, I have learned a lot about construction safety and job site leadership. I have also learned that each project is very unique, so having access to experienced people and resources is crucial.

What do you do in your free time?

In my free time, you'll typically find me working on my artwork. I have some pieces that I have spent over 25 hours on! I also enjoy cooking and trying new recipes, and have recently gotten into Pilates.


What else should we know about you?

While construction runs in my family, gymnastics does too. When I was younger, I won first place in the state for balance beam, and my great grandfather competed in the Olympics for gymnastics.


Having an understanding of the big picture helps me to balance and prioritize tasks.