all commercial projects
Commercial
Van Andel Institute
Van Andel Institute, Phase II
location

Grand Rapids, MI
This $178 million expansion was built on an extremely tight site in downtown Grand Rapids. The project contains approximately 90,000 sf of research lab space for bio-molecular cancer research and was built while the building remained fully occupied and operational. The new space also includes vivarium labs, private offices, conference rooms, large gathering rooms, a library, cafeteria and common space for approximately 400 additional employees.
Recipient of LEED Platinum for New Construction, sustainable construction practices included:
Recycling more than 75% of construction waste
Utilization of building materials with a high recycled content and utilization of locally manufactured materials to reduce transportation and greenhouse emissions.
Sustainable design features included:
A green roof
Storm water collection tank
Photovoltaic solar panels
Water efficient fixtures which reduce water consumption by 30%,
Heat recovery and energy savings through right sizing of equipment
A completely automated building control system to reduce energy consumption.
The project was completed one month ahead of schedule and $2 million under budget. O-A-K has been hired to manage several subsequent renovation projects at Van Andel Institute since completing this project in 2009.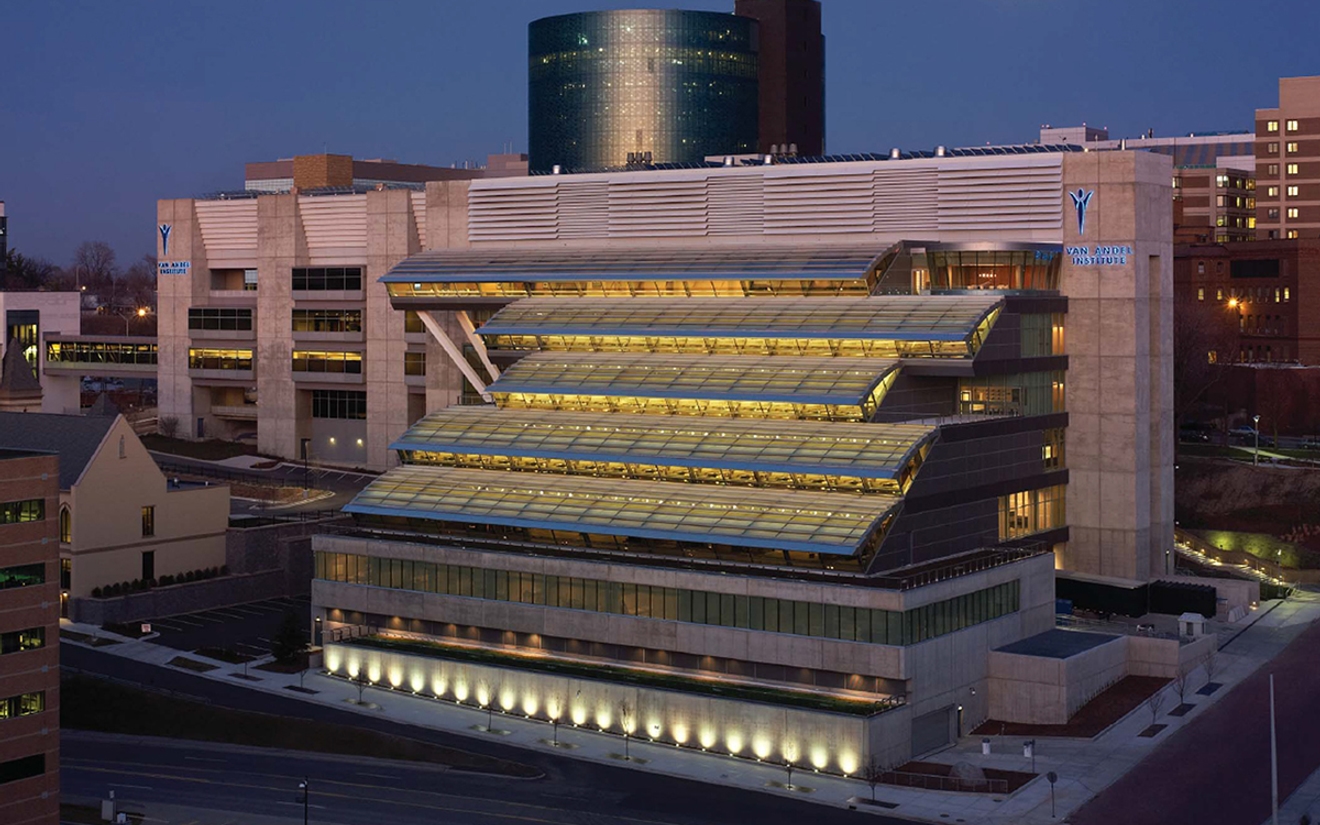 I am delighted to report that O-A-K has been able to complete the expansion that more than doubles our space with literally no disruption to our existing operations...I unequivocally recommend O-A-K for your project.