all community projects
Community
Frederik Meijer Gardens & Sculpture Park
Honoring a Legacy of Love
location

Grand Rapids, MI
size

100,000 sf + extensive site work
our role

Construction Manager
Completed in 2022, this $115 million capital expansion project included several new buildings, totaling over 100,000 sf, and extensive renovations and reconfigurations to the 158-acre campus. O‑A‑K has overseen all work at the Frederik Meijer Gardens since their inception in 1995. This capital expansion began in September 2017.

The program featured:
A new 69,000 sf, LEED-certified Welcome Center, featuring a granite-clad plaza to bridge the space between the main entrance and outdoor amphitheater.
A new 20,000 sf, LEED-certified Covenant Learning Center, connected to the current facility, featuring six classrooms and an interactive education area (recipient of 2019 ABC Excellence in Construction award)
A new Padnos Rooftop Sculpture Garden on the roof of the Covenant Learning Center
A new Peter C. and Emajean (Pat) Cook Transportation Center to transport people within the 158-acre park
Expanded and upgraded Frederik Meijer Gardens Amphitheater, to increase seating capacity
A reimagined and expanded BISSELL Inc. Scenic Corridor
A new Meijer-Shedleski Picnic Pavilion
Expanded and accessible parking and urban gardens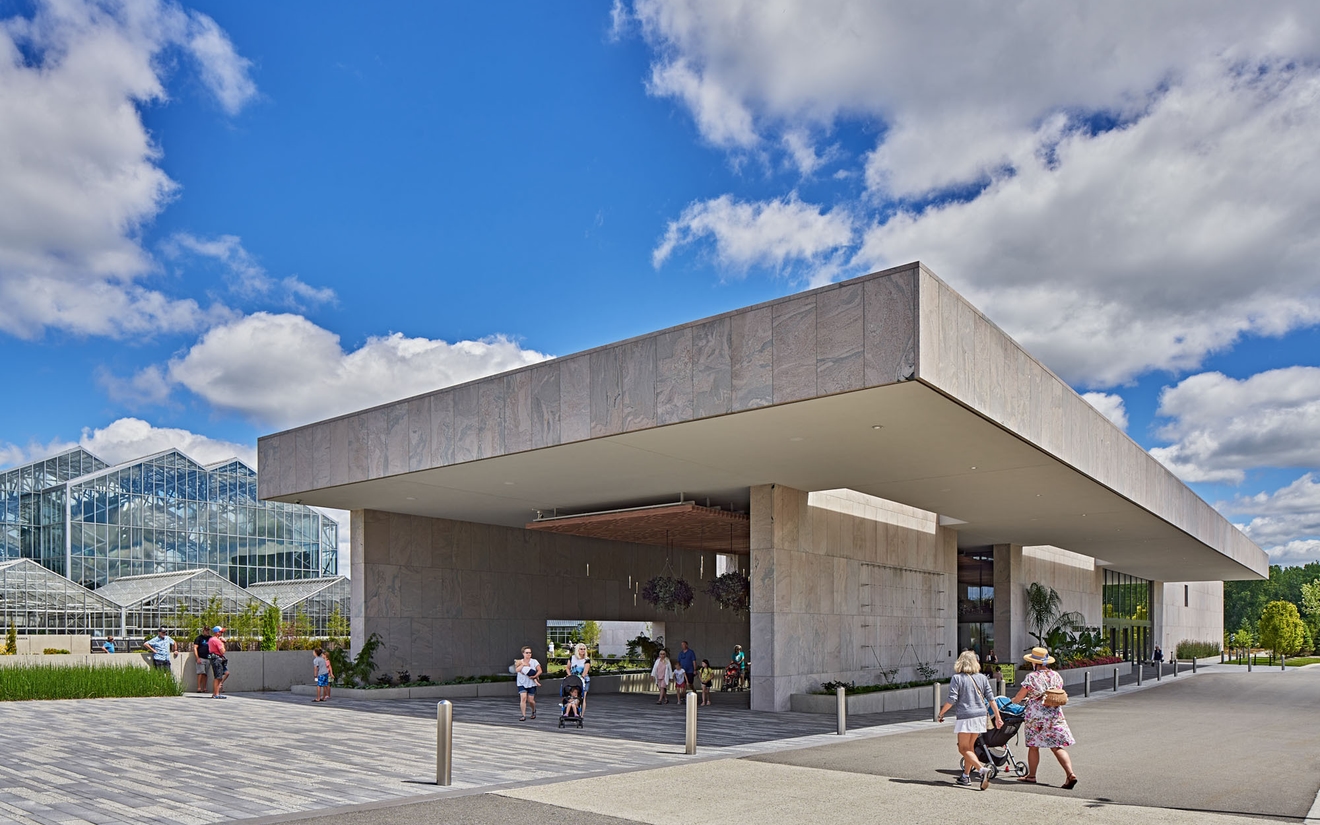 New 69,000 sf Welcome Center
Amphitheater expansion features expanded seating, a new plaza, concessions and restrooms, and 18 weight-rated hooks above the stage for added capabilities
A completely reconfigured parking layout was completed in three separate phases, to minimize disruption
New concessions building
New main ticketing area
Classroom inside the new Covenant Learning Center
Aerial view of the 20,000 sf Covenant Learning Center and Padnos Rooftop Garden
O‑A‑K has been our construction manager partner on all our facilities. It is a partnership we highly value. The O‑A‑K people are professionals that are hard-working, smart, personable and of the highest quality and integrity. All our facilities are unique structures requiring creative solutions managing a host of sub-contractors. We have a great tradition of working with O‑A‑K to complete our projects on-time and on-budget.