all community projects
Community
Frederik Meijer Gardens and Sculpture Park
New 69,000 sf Welcome Center
location

Grand Rapids, MI
our role

Construction Manager
Opened to the public in 2021, the new, 69,000 sf LEED-certified, Welcome Center at Frederik Meijer Gardens & Sculpture Park features a new grand entrance and lobby, 2,200 sf Daniel and Pamela DeVos Ticketing Center, Garden Pavilion featuring "Utopia" sculpture by world-renowned artist Jaume Plensa, and O‑A‑K Orientation Theater.

The expansive, 17-foot-tall, white marble sculpture called "Utopia" sculpture was revealed to the public in December 2021. Created by world-renowned Spanish artist, Jaume Plensa, it features the meditative face of different a woman on each of the four walls, representing women from around the world.

The building welcomes 750,000 guests per year and was constructed adjacent to a temporary entrance, requiring intricate coordination to ensure the safety of the public. This project also included an expansive reconfiguration of parking and site work, expansion of the existing Bissell Corridor, new Volunteer Gardens area, and new English Perennial Gardens.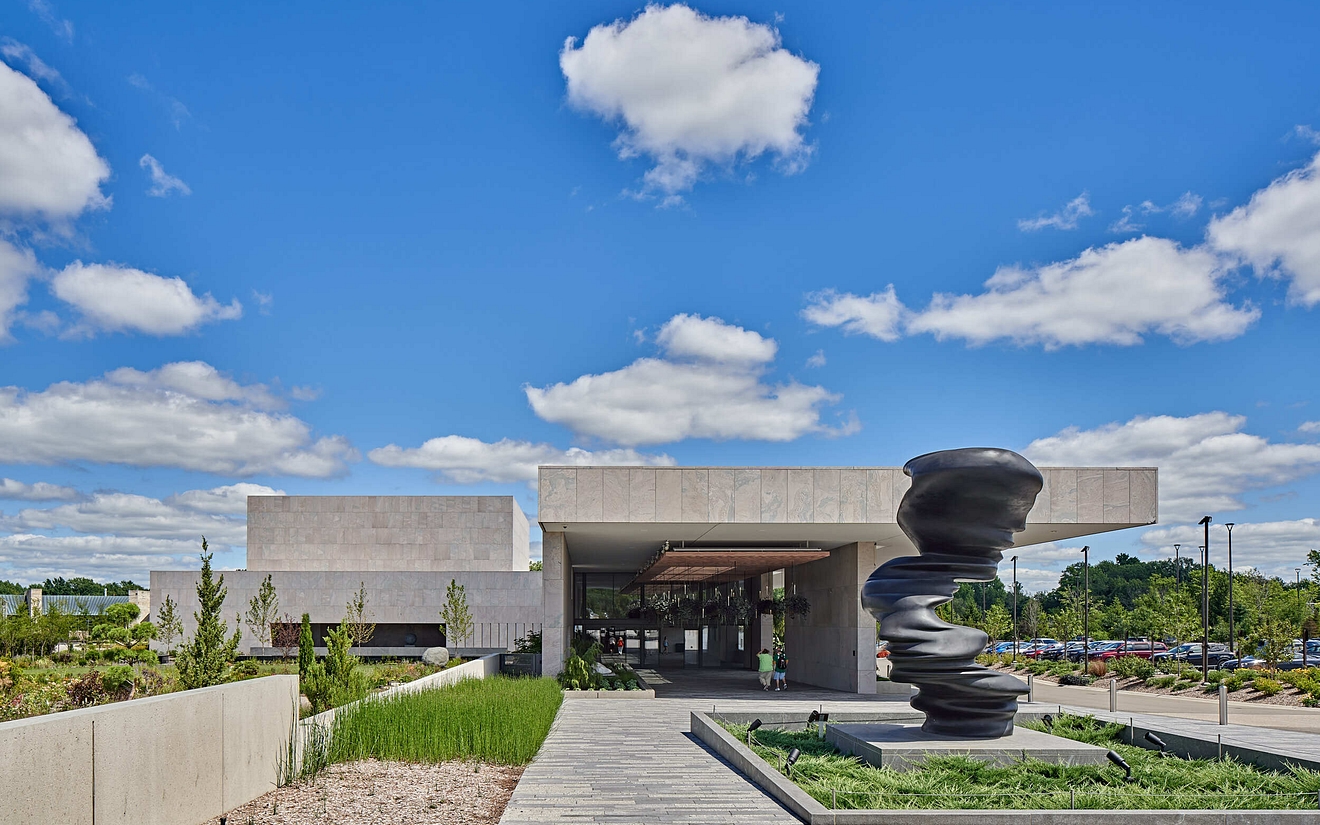 The layout of the new Welcome Center allows for a more spacious entrance to reduce bottle neck near the ticket booths.