all community projects
Community
Historic Restoration
Basilica of St. Adalbert
location

Grand Rapids, MI
The Basilica of St. Adalbert is the only Roman Catholic Basilica in Michigan. The magnificent Romanesque structure was built by Polish immigrants in 1913 on the west side of Grand Rapids. Located in an aging neighborhood, the copper-domed Basilica soars nearly 150 feet into the sky and is a landmark to motorists along freeways intersecting downtown.
O-A-K has overseen extensive restorations to the church over the past ten years, totaling more than $8 million. Scope has included an 18,000 square foot clay-tile roof replacement, restoration of the three copper domes, new marble, interior dome restoration, stained-glass restoration, a completely rebuilt chancel area and extensive additional interior restoration work. All interior projects have been strategically phased to restore the sanctuary while the church remains occupied and operational. The interior work was the recipient of an ABC Award of Excellence in 2012.
A few intereseting details:
In order to ensure that the historic treasure remains intact, we brought in the original manufacturer of metal wall panels, copper shingles and cupola column capitals: W.F. Norman Corporation of Nevada, MO, to complete manufacture the replacements.
During the clay tile roof restoration, O-A-K crews stripped sections of the deteriorating roof a little at a time to expose only a manageable work area. The area was covered each night to protect the building from outdoor elements.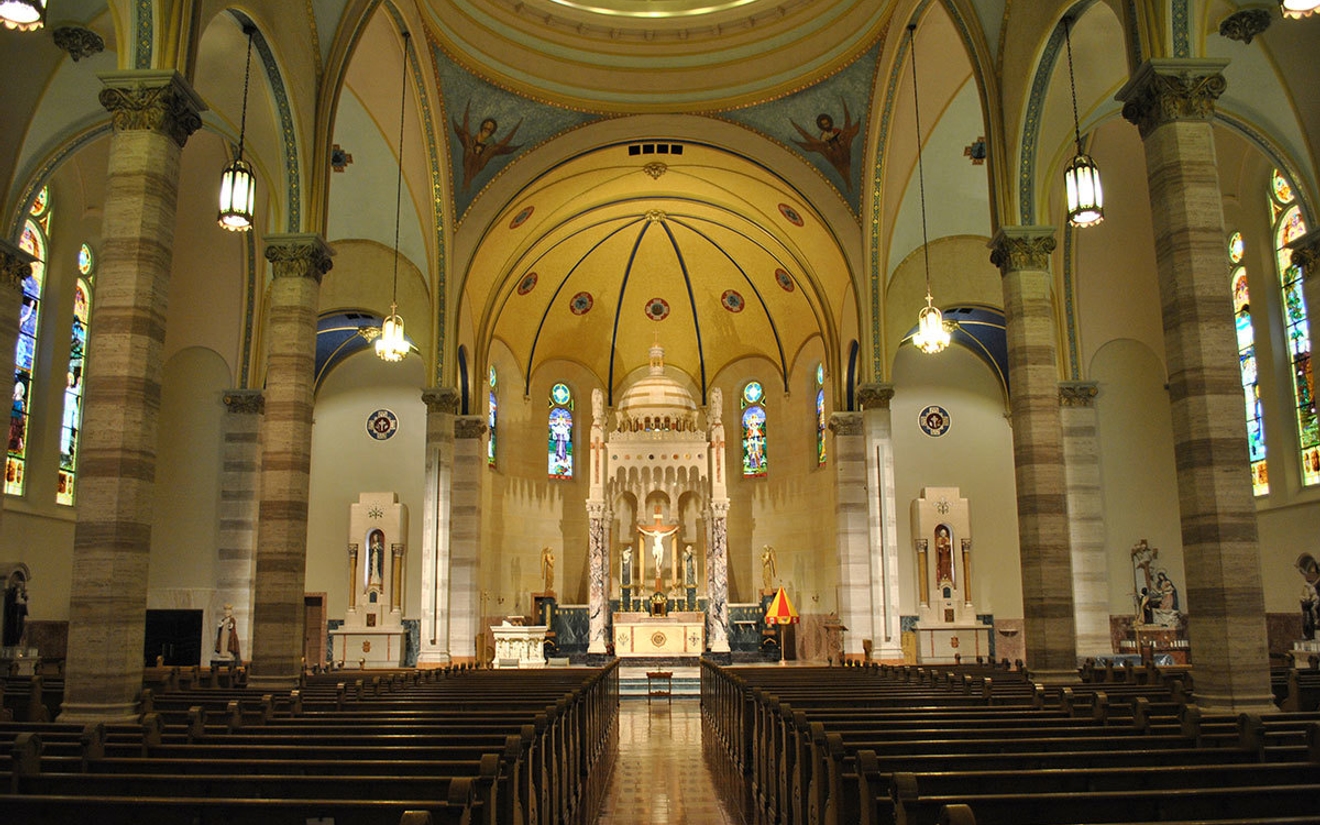 O-A-K is one of the finest construction companies I have had the opportunity to work with. I have always found the people in the firm I have dealt to be of the highest integrity.