all government projects
Government
Kent County
Kent County Correctional Facility Expansion
location

Grand Rapids, MI
This $27 million capital expandion project was completed in several separate phases, while the correctional facility remained fully occupied and operationa. Working closely with the county to provide programming and investigation of all existing portions of Kent County Correctional Facility, the team decided that the 1950s portion of the building (Units F & G) needed to be replaced.
The result: A three-story, 105,000 sf addition that includes:
Two pods of 64 beds each with eight-man cells (direct supervision)
Three pods of 32 cells each (medium-custody AND direct supervision)
A classification pod with a multitude of cell types and services accessible from the day room, including video courtrooms, eight-man cells, segregation cells, classification offices, a medical examination room and large holding tanks.
The entire new addition operates using a new geothermal heating and cooling system, which offers high operational efficiency.
This project also included extensive renovations to the existing jail, which were completed in phases to accomodate the transition of inmates.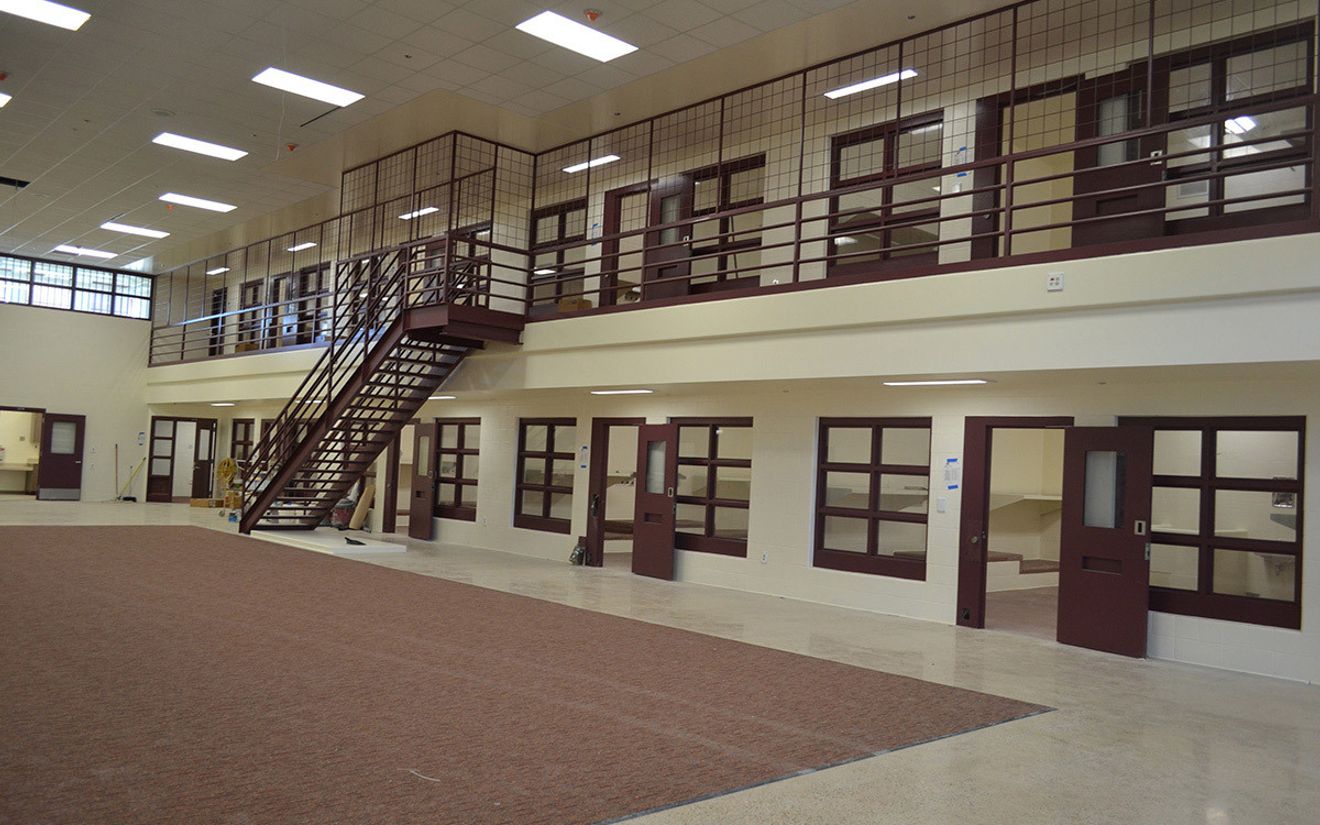 As Director of Facilities for the Kent County Sheriff's Office it has been my personal and professional privilege to interact with the Team at Owen‑Ames‑Kimball Co. since 2000.