all government projects
Government
Ottawa County
Grand Haven Courthouse
The largest construction project ever undertaken by Ottawa County, the new courthouse gives definition to the skyline of downtown Grand Haven. With its dark wood paneling, soaring 16-foot ceilings, large courtrooms and a respectful nod to the past, it has the proper ambiance to command respect among all who walk through the doors.
Courthouse features include: 20th circuit court offices, 58th district court offices, prosecutor offices, adult probation/parole offices, friend of the court offices, satellite offices for treasurer, clerk and register of deeds, four magistrate hearing rooms, one district courtroom, four circuit courtrooms, defendant holding cells, sheriff's office sally port, cafeteria and four elevators.
The new courthouse was built on a tight site only five feet west of the existing courthouse, which was eventually demolished to create parking for the new.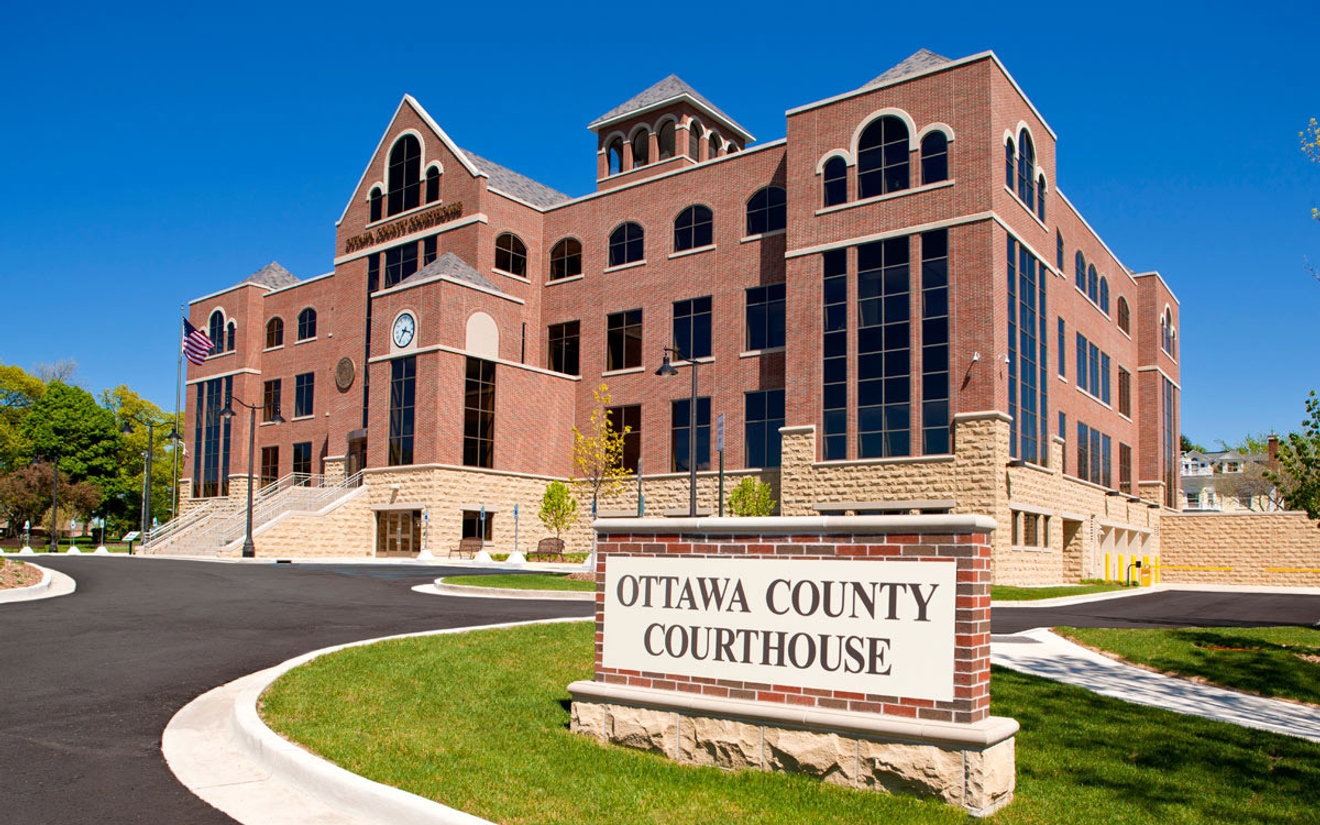 We have worked with many construction managers over the years. O‑A‑K certainly compares favorably with all of them and I would highly recommend you to other prospective owners.